Know what you're looking for?
Choose from our most common Foam Cut-to-Size options.
Customer Reviews
Excellent service, Fast Delivery
We at Tricam Caravans have ordered a number of replacement mattresses for caravans. It is very easy to price and order, even for the oddly shaped caravan beds, and delivery is prompt. Pricing is reasonable, and we are very satisified with the products.
Heike O'Sullivan
2022-04-11
I changed my car, then found that the ergonomic rear seat surface has a whopping 12cm (4.75") incline from the backrest to the front of the seat. My dog's car carrier sat at such an angle, it was impossible for Tessa to travel in. I took the car to our nearest upholsterer to enquire about having a wedge-shaped piece of foam cut to size to remedy the problem, but he wasn't interested. At least I came away from his workshop knowing which type of foam I needed (high density Re-Bond foam) and I did a Google search once back home. One of the search results was for Foam2Home. As I was too stupid to use their Cut-to-Size online feature, I resorted to sending an explanatory email with measurements and photos to their office. Rachel got back to me very quickly and with her friendly assistance, I was then able to use the online feature to price and immediately order my wedge. Imagine my surprise when our local courier delivered it less than 26 hours after ordering it! Not only is it the perfect product, measured and cut to great precision, but they also managed to get it from Westmeath to south Kerry within one day! Tessa and I are on the road again and, as you can imagine, I'm entirely impressed not only with the high-quality product I received, but particularly with the brilliant level of customer service shown by Rachel and Foam2Home. I would not hesitate using the company again in future and can heartily recommend them!
Bought foam for use on our boat. The foam arrived on time and was good quality. Upon receiving the foam there was an issue with it which we were able to resolve with Foam 2 Home very quickly & reasonably. The customer service we received could not be faulted, good at communicating, gave us options to resolve the issue, polite and genuinely seemed to want to help (I didn't just feel like another customer or number to them). We spoke with Rachel who was very helpful - thank you again.
Amazing service. I ordered two custom made cushions and Rachel couldn't do enough for me. Very inexpensive and the turn-around time from the company receiving my order to me receiving the product was two days!!
Denise Wilkinson
2022-03-21
Excellent value excellent service wellworth every penny iwould recommend this company
Absolutely BLOWN AWAY! My project was quite complicated given the uber specific measurements that were so bloody uneven! Only 72 hours after placing the order the foam was received and totally exceeded my expectations. It fits like a glove! The firm foam is really strong and I know it will last for ever! Quality, perfection, efficiency! Highly recommend! Fantastic Irish Company! ☘️
I sent an enquiry email on Monday pm (late), and got a reply first thing Tuesday morning from Rachel that answered my questions perfectly. Placed the order just before midday, and it was delivered the next morning. Amazing service, and great quality product. Will definitely be using again, and recommending to friends.
Belinda Morgan
2021-11-01
Absolutely delighted with my Foam Replacements for my Couch Backs that your Company cut for me after one of my dogs destroyed the back cushions when covers were in the wash. They were a perfect fit. Highly recommend this Company.
Our Clients
Testimonials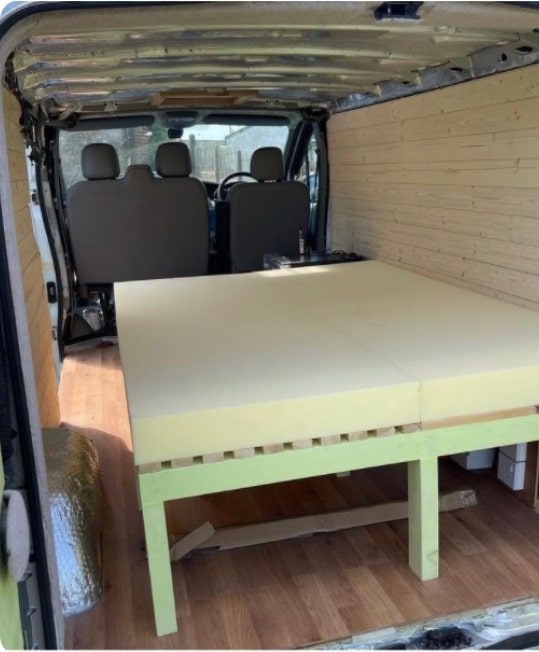 "I used @foam2home. I went for 10cm of their medium foam. They are based in Ireland, however it was delivered to the UK within 3 days of ordering. I wasn't expecting it to be as comfy as it is. Can't fault it at all!."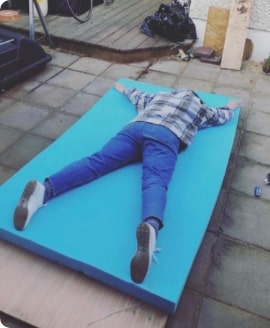 "We got our mattress!!! Here's a pic of Hannah testing it out, she clearly approves of how comfy it is. We got the mattress sheet delivered from @foam2home which was one of the only places we could find to deliver the foam material for a good price and quite quickly as well, we were only waiting a couple of days!"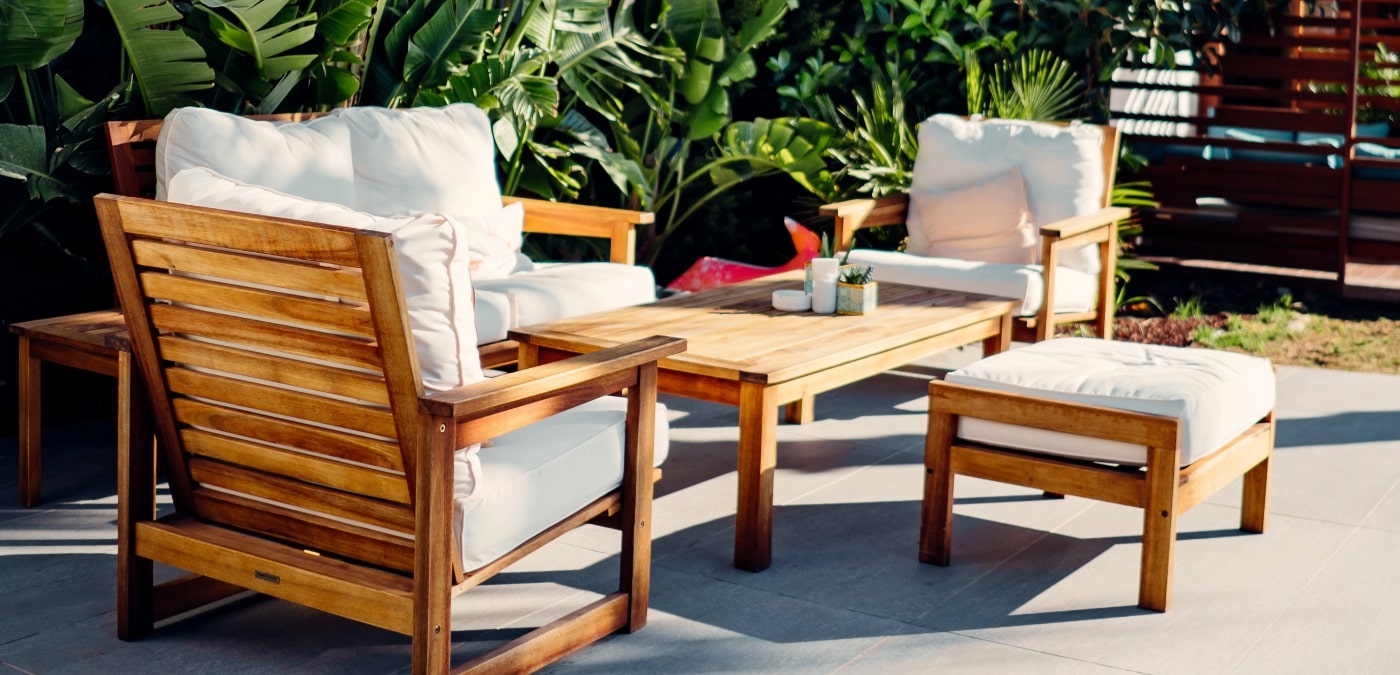 Why Foam2Home
Foam2Home was established to supply competitively priced quality foam products delivered to homes and businesses across Ireland. We have grown to be one of the largest truly Irish suppliers with a reputation for quality products and a fast turnaround of orders.
Foam2Home has over 50 years in the foam business and most of our staff have decade's worth of experience in the trade. We also work with 100's of trades people and upholsterers across Ireland.
Latest Blog posts
Browse our blog section for more information on our foam products.